Remain: 2023 Men's Retreat
The battle tests and tempts but there is always a choice. Jesus said, "Remain in me, as I also remain in you. No branch can bear fruit by itself; it must remain in the vine. Neither can you bear fruit unless you remain in me."
Remain in Jesus will challenge and encourage you in your spiritual growth in being pruned, bearing fruit, loving the word, persecution and receiving help from the helper.
REMAIN- Join New Vision men at our 2023 Men's Retreat as we explore together how we can grow individually and as a group by Remaining in Jesus.
Dates: April 28-30, 2023 (Friday 5:00 p.m. to Sunday 11:00 a.m.)
Where: Rough Acres, 2750 McCain Valley Road, Boulevard, CA 91905
Encountering Jesus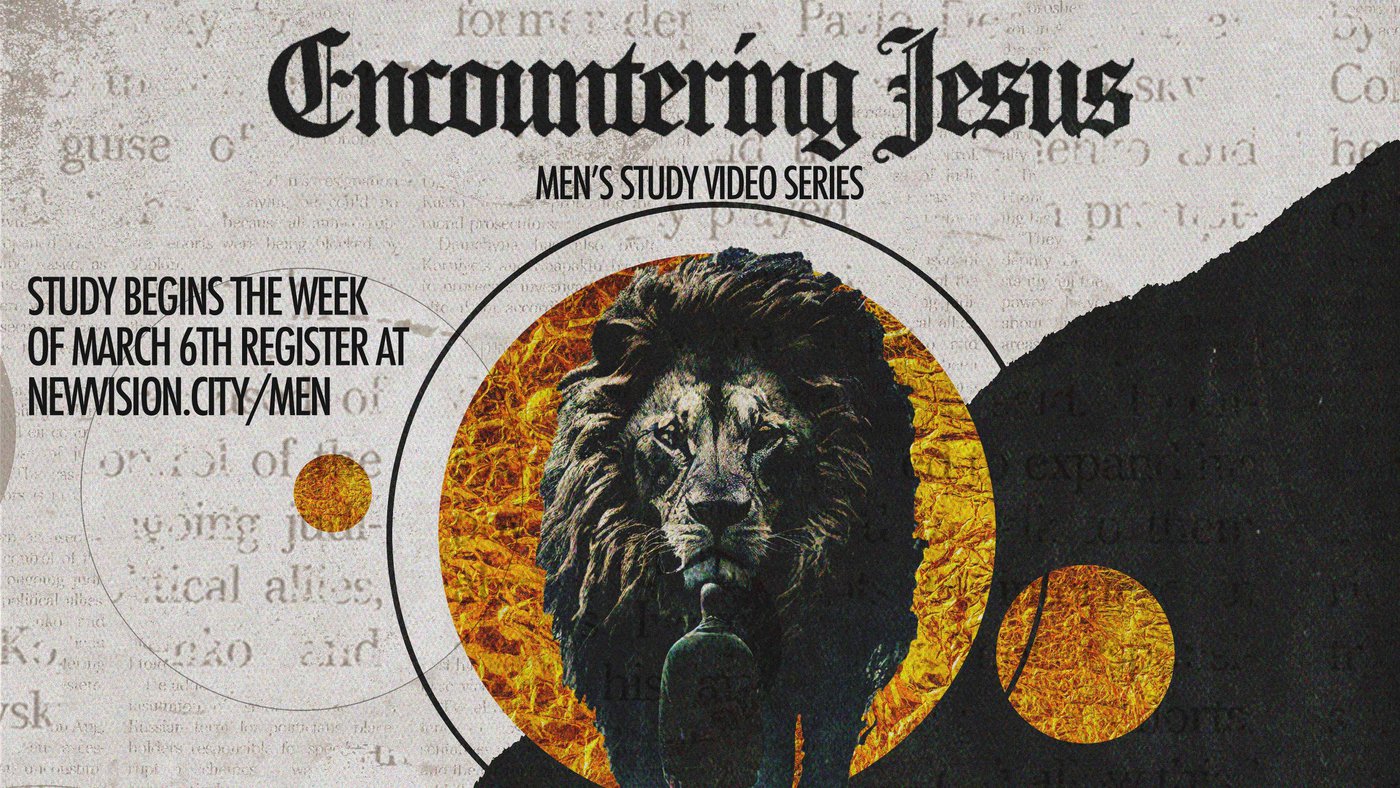 Imagine coming face to face with a hungry Lion, or being cornered by the gale force winds of a 70 mph hurricane. When we come into contact with immense natural forces they have the potential to change us forever. These all pale in comparison for those of us who have the privilege of coming into contact with the creator of all heaven and earth. the one who holds the force of the sun in his right hand. When we meet the Lord we are changed! We are no longer the men we were the moment before. We are a new Creation.
Are you ready to encounter Jesus? Join us for a new 5 week video series titled "Encountering Jesus" where you will learn what it looks like to walk out this new life, how Jesus provides wisdom, heals wounds and gives us the power to forgive. The study begins the week of March 6th. Register below.
____________________________
The Armory weekly Men's bible study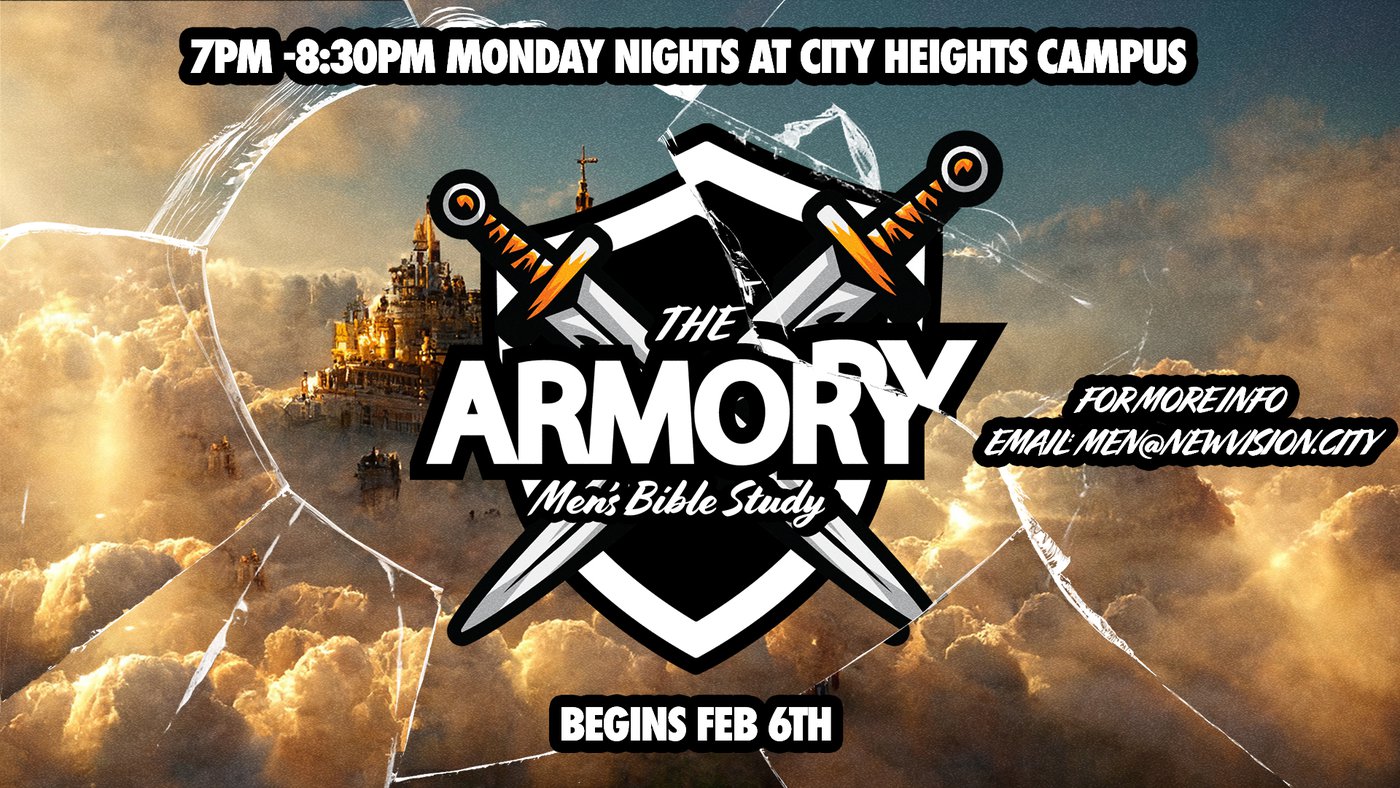 Hey New Vision Men, beginning Feb 6th at 7pm will be having a weekly Men's Bible study at the City Heights campus. The goal of this study is to provide a space for men to build relationships and grow in their understanding of the word. If your interested in the study sign up below to stay upto date.
____________________________
New Vision Men's Ministry
New Vision Men's Ministry: We are a group of men intent on helping one another Discover our identity and purpose in Christ, Develop men into mature disciples and Deploy men for missional living. There is much more to who we are than what meets the eye. We are 3D Men serving Jesus.
We engage throughout the year by offering Bible studies, annual retreats and hanging out sharing meals together. These events will be posted on the website and sent out via emails so make sure you join the email list to receive the information. We encourage all men to attend Sunday service, Life Groups and serve the church and community.
____________________________
Meet our Men's Ministry Pastor
Pastor Brian Boek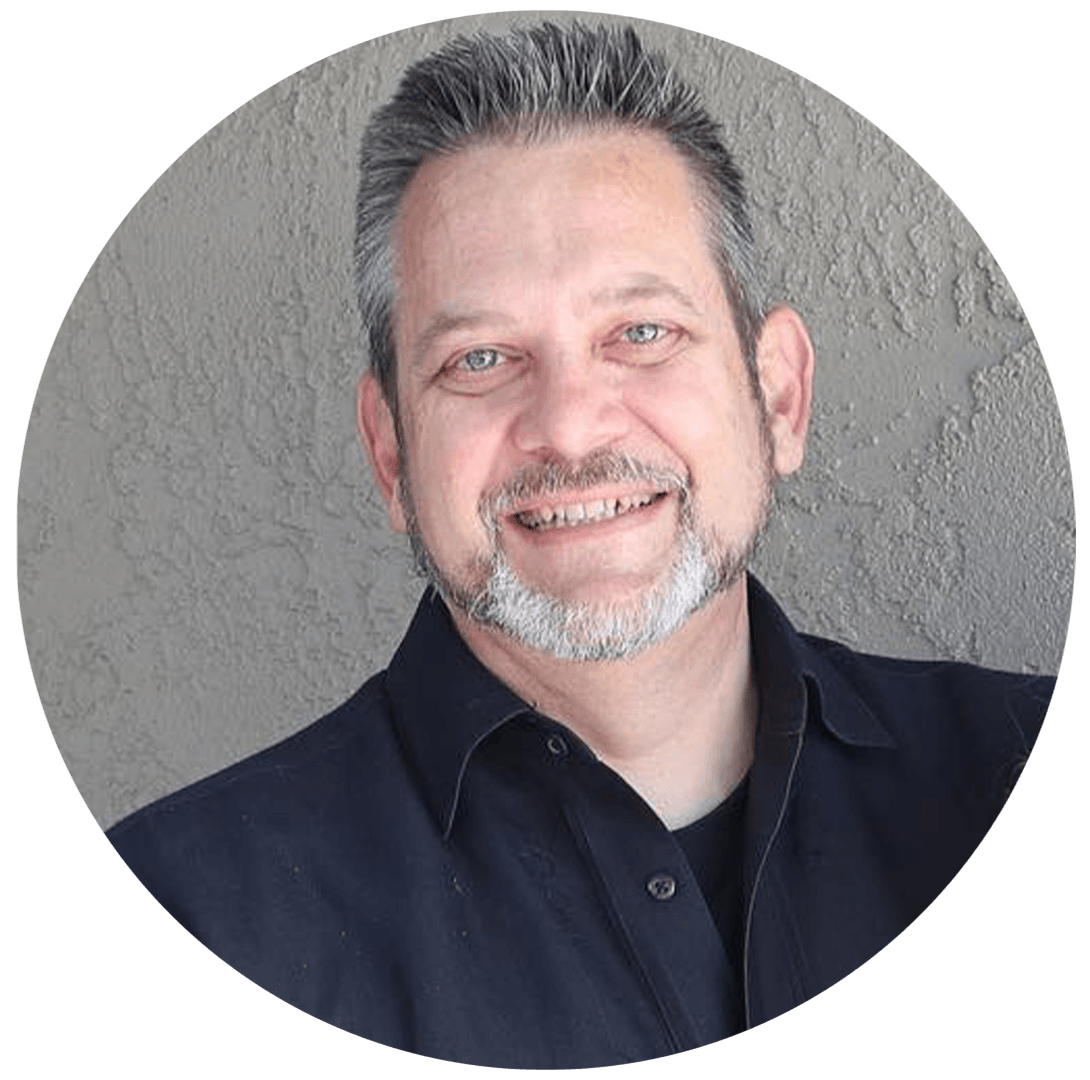 I'm a Jesus following husband, father of four. I enjoy serving our church family and encouraging men to engage with Jesus, their families, church and community. I also love spending time in the outdoors and with family.
Got questions?
Email the Men's Ministry below if you would like additional information.